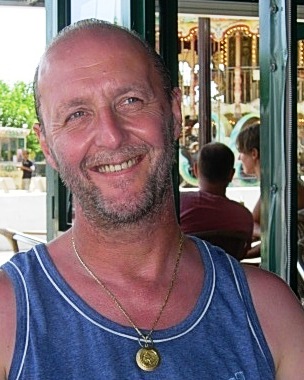 Rue Longue Vesse, 5/a 4280 Hannut Merdorp, Belgium.
Information: + (0) 32 475/ 926.517
E-mail: artist.ingallery@gmail.com
V.A.T N°: BE-578 810 975
THE ARTIST: Jean-Louis Georges Janssens was born on the 8th of May 1958 in Schaarbeek and was taught to use his artistic skills to the fullest by his father, the painter Joseph Janssens, his sister, the painter Jacqueline Janssens, and Jo Delahaut. He painted a portrait of Ronald Reagan (1988, White House in Washington), Abdou Diouf, the President of Senegal (1988),King Baudouin I of the Belgians and Queen Fabiola (1988, Brussels, Royal Palace) and Toots Thielemans (2000, Espace Tools in Evere, Brussels),and Patrick Chaillet(2000 Professional pilot FIA GT') Jean-Louis Georges Janssens was also commissioned to create the official assignments for the Evere City Council. As from 1984 he regularly exhibited his work in Europe, America, and Asia. In 2003 he opened his own gallery in Koningslo.
HIS WORK & CRITICS: As many artists of his generation, Jean-Louis Georges Janssens took the time to improve his techniques and is now leading two different artistic careers. On one hand he is commissioned to create realistic portraits in his original style which he has been using for the past 20 years. On the other hand he also creates personal works which reflect visions of an abstract dreamworld. Especially in his personal works, his originality and his exceptional talent are ever present. Jean-Louis Georges Janssens expresses his imagination through inter-planetary themes. With their fantastic and dreamy undertones, his creations represent fragments of a world with moving spheres and cosmic architectures bathed in a light, reflecting harmony and serenity. These endless perspectives create an irresistible attraction originating from the artistic comets. After an important turning point in his career, the artist also created several abstract paintings using daring and strong colours. His creations show abstract lines flowing into and intertwining with each other and clashing on an acrylic background for which thick paint has been used to create a vast mass. The artist's preference of colours for this dynamic background is created with red, brown and ochre tones; an intensity which varies from light to dark He uses a variety of forms each of which spins on its own axes which in turn is also part of a larger spiralling movement. These forms appear to be created by the subconscious and are carried by a series of different lines ending in small spheres, a motive which is dear to the artist's heart. Each painting has its own source of light giving the creation more power and a spiritual dimension. Jean-Louis Georges Janssens seems to have found a style which is in perfect harmony with his sensitivity and his beliefs.